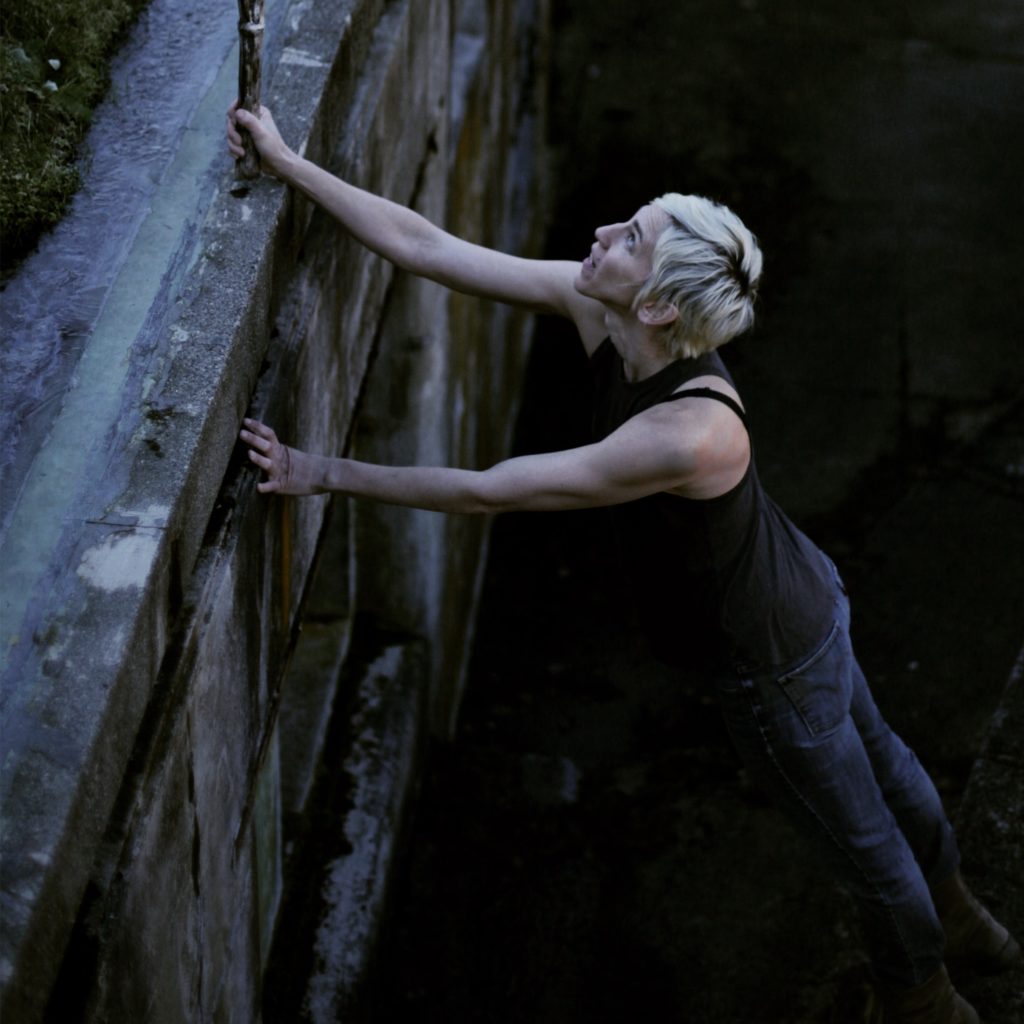 About Rachael Lincoln
Rachael has been an active dancemaker and performer for over twenty-five years. Her performance and directed work (alongside fellow makers) has been presented around the world, for audiences that range from zero to several millions of viewers in venues including the Kennedy Center, The Sopiensaele Theater in Berlin, the side of an unused water tower in Soweto, South Africa, The American Music Awards, and in international festivals in Poland, Portugal, Germany, Indonesia, Cyprus, and India. She has been nominated for two Isadora Duncan Awards, Best Performer in The Dublin Fringe Festival, and was a selected choreographer for The Bessie Schoenberg Residency at The Yard.
As a dancemaker, Rachael has strong affinity for collaborations. Her duet work with Leslie Seiters has spanned two decades and toured extensively. She has also been a dancer and associate director with BANDALOOP since 1998, working site-specifically on vertical stages, and in traditional theaters with some of the most adaptive humans she knows. Recently, Rachael has the honor of performing Trisha Brown's iconic solo, "Man Walking Down the Side of a Building" at The University of Washington and at the Fondation Cartier pour l'art contemporain in Paris. Currently Rachael practices and performs in Seattle with a group of seasoned improvisers under the name AVID, and continues to make dance with other local artists.

As a performer, Rachael has worked with companies including the Joe Goode Performance Group and Jo Kreiter Flyaway Productions in the San Francisco Bay Area and with wee dance company, Sommer Ulrickson and Jess Curtis in Berlin. She has also had the pleasure of collaborating with celebrated dance-makers including Bebe Miller, Sara Shelton Mann, Kim Epifano, and Nancy Stark Smith, amongst others.
Rachael holds an MFA from UCLA' s department of World Arts and Cultures/ Dance and is an assistant professor at The University of Washington.